Archadeck of Austin Response to COVID-19
First and foremost
None of our office staff are or have been infected.
To our knowledge, none of our contractors have been exposed or infected.
If anything changes, we will notify you immediately.
Policies effective immediately
1) Eliminate handshaking
2) Conduct all meetings outside and maintain a safe distance from each other
3) In any way possible, refrain from close contact with clients and do as much work remotely as possible.
Obviously, we are a construction company and work must be performed at your home. With the exception of door installations, all our projects are exterior projects and visiting inside your home is not a requirement. We already do most documentation remotely.
Changes to our process
Initial Visit and Scope
We see a lot of people every week. Spring is here and is typically the busiest time of the year in terms of new visits. Typically, this meeting involves a discussion of the scope of work and desires for your outdoor living space, we measure the site and take pictures. We discuss options, budgets, our process and reasons why it makes sense to use Archadeck. With the exception of the personal interaction (which is very important), the measuring and photographs, most of the requirements of the initial visit could be done remotely. We will be offering this remote visit as a new service. It requires some work on your part but saves us both from possible exposure, not to mention the driving time to and from your home. If this is of interest to you the procedure is outlined in our About Your Project page.
Design Presentation
We are arming our design consultants with video conferencing tools to assist in this regard. Requirements for you are a typical computer set up with broadband access and a monitor. This meeting typically has a lot of questions and answers, which should be able to continue via video conference.
Design representation
Once we have an agreed-upon budget, we will provide a 3D renderings at no cost to you. These 3D representations reproduce your home (not photos of your home) and project in a CAD environment, to scale, and you get a good sense of scale and size. This service will be performed at no charge unless multiple iterations are required.
Material Selection is a challenge
With the possible exception of decking, this not a huge deal. Most people want to see, touch, and feel the decking. An on-site visit including decking selection may be unavoidable.
Contract and specifications
Once you decide to move forward, the contracting process is handled remotely. We can send all documents via email.
Collection of funds
Once a contract is approved, we need to collect a deposit check. We encourage people to use credit cards for transactions as no one has to touch anything and can be remotely. Checks should be placed in a clear plastic bag.
Permitting
Today, most municipalities we serve process permits electronically.
These municipalities do not:
• City of Austin
• Lakeway
• Round Rock
• Westlake Hills
• Rollingwood
Austin is on the verge of going electronic, and given the current situation, I'm sure we can expect some changes from these municipalities too.
Pre-production – these are probably the most important meetings during construction. These meetings can be conducted in the backyard with normal precautions taken.
Construction – It would be foolish to say there will be no impact from the COVID-19 process on construction schedules etc.. At this time, I can not identify any delays from COVID-19 but we will keep you advised on any issues and changes.
Walkthroughs – Again, this can be done in the backyard with you with normal precautions taken.
Who knows where this will take us, but COVID-19 is changing the way we all think, work, and entertain ourselves. At the moment, we have not seen a reduction in demand for outdoor living and we continue to work. If anything, there are more reasons to have a pleasant entertaining space at home. We are trying to find innovative ways to make life and business go on as usual and wish you all well. Thank you and we look forward to speaking with you.
The Archadeck Team
Welcome to Archadeck of Austin
We deliver the service and community commitment of a local, family-owned business backed by the strength of a company that's built 75,000 incredible outdoor structures since 1980.
We invite you to call for a free design consultation (and/or a free deck safety inspection* if you happen to own an existing deck). At your consultation, we'll show you past projects, discuss your needs and tastes, explain your construction material options (including the new, low-maintenance wood alternatives), talk about costs, and measure and photograph your home/lot.
The design consultation is completely free and you are under no obligation to hire Archadeck. Should you decide to move forward after your free design consultation, we will custom design your building plan. You will still not be under any obligation to hire us as your builder until you approve your plan and sign your contract.
Of course, once you do sign that contract, you will be protected by two separate guarantees, constituting the most expansive customer protection plan in the industry. And local oversight assures your property and privacy are respected. We attend to every detail from securing any needed building permits to final cleanup. And we work very hard to be as unobtrusive as possible during the entire construction phase.
Thank you for considering Archadeck for your project. We hope to hear from you soon.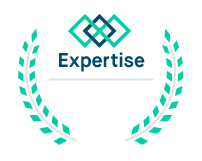 Best Deck
Contractors in
Austin
2018
*For Deck inspections associated with a real estate sale, a small fee will be charged to cover travel, the fee is reimbursable if it results in work to be performed. If a written report is required hourly charges apply.